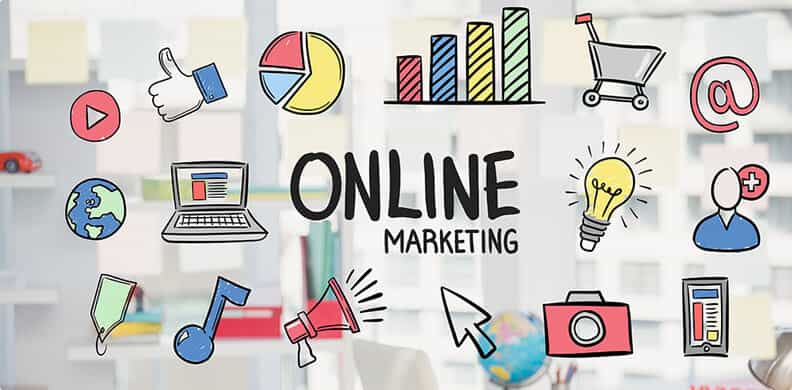 Conversion Rate Optimization
One of the most common questions that our clients ask us at DiveSEO, SEO Company in Australia is-what is SEO and how does it really work?

Below, we have answered to the million dollar question- Let's dig deeper

Search engine optimization (SEO) is the art and science of improving visibility of a website on a search engine results page to make a company's website more discoverable. As we all know that search is one of the major ways in which people actually discover the online contents and thus ranking higher in search engines can lead to boost in traffic to a website. Traffic that goes through SEO is often denoted as "organic search traffic". Successful SEO has the potential to make a site appealing to search engines and users. It is a combination of techniques and marketing tactics.

SEO is the key part of online marketing as search is one of the principal ways that users navigate the web. Search results are presented in quite an ordered list, and the higher up on that list a website can get, the more traffic the website will tend to obtain. For example: for a search query, the site that is on number one will receive 40-60% of the total traffic for that very query, however the number two and three results will receive significantly less traffic. Only 2-3% of searchers go beyond the first page of the search results page. Therefore, even a small development in search engine rankings can result in a website getting more traffic as well as more conversions.

Search engines use an algorithm to determine what pages to show for any given query. Google constantly improves and develops upon their algorithm to create a sophisticated machine which learns as it evolves. However, there are a few core metrics that search engines assess to determine the quality of a website and how it should rank:


Links: Links from different other sites indeed play a chief role in determining the ranking of a website on Google and the other search engines. Sites which obtain links from other sites gain authority (known as "PageRank" on Google) in the eyes of search engines, mainly if the sites that are linking to hem are themselves authoritative.
Content: Search engine analyze the contents of a page as well to know whether it would be relevant for any given search query or not. A huge part of SEO is in developing content which is besieged towards the keywords that search engines users are probing for.
Page Structure: The third and foremost component of SEO is page structure. Web pages are written in HTML and how the HTML code is ordered can impact a search engine's capacity to assess a page. Involving relevant keywords in URL, headers of the page, title and ensuring that the site is crawling properly.
At DiveSEO, we believe that a successful strategy starts with quite a deep understanding of our clients' objectives, challenges and target audience. Our clients are paired with a dedicated specialist who constantly monitors industry trends, keyword performance as well as the competitive landscape so that we can rapidly identify and act on the opportunities as they emerge. We are an
SEO Company in USA
but we provide services in many other parts of the world such as
SEO Company in Dubai
and
SEO Company in Canada
Why us?
Whether you are a huge company or a small business, your online success depends majorly on one thing- Search Engine Optimization (SEO); effective SEO helps a business to reach the zenith in no time. Well, let's face it, you know what you need however you just do not know how to get it. If you observe carefully then you would know that every small or big business strives to be seen on the major search engines however not every business knows how to get there. That is exactly where DiveSEO steps in!

We are designed to increase the visibility on major search engines as well as generate traffic to your site. Whether you want to create brand identity or local and national recognition we can offer a scalable solution for your business. Connect with us to see how we establish your business top the catalyst for growth. Therefore, it is safe to say that we are one of the best SEO Services in Uk.

We tailor our approach specifically to your business needs. We pride ourselves on being the SEO Services in USA that can actually cater for the needs of customers of all sizes. We do not measure our customers based on their business sizes, anyone and everyone can afford our services without even facing any difficulty.

We are dedicated to keeping up with all the current trends in the Digital marketing industry. As we all know that Google's algorithm changes every now and then thus we continuously keep an eye on what is exactly going on so that we can tailor our approach perfectly. We provide SEO Services in London and globally. We can work with you to position your website exactly where it would be seen by the right people. If you are handling a start-up taking its initial tentative walk in the digital world, we can assist you to create a solid presence in the search engine results in a moderately short space of time.

On the other hand, if you are a big brand looking for opportunities to stay on top of the game, then we can help you to cement your presence at the top and make you stay there as well. We are an SEO Company in UK, thus to know more about our SEO Services UK contact us now!

At DiveSEO, SEO Company in USA, our diverse team provides dynamic and all-inclusive SEO campaign as we have specialists in every path of digital marketing and in turning up your online presence. Our team shares what is working, where we can improve and work together to make sure the strategy is moving in the right direction. We will always keep you in the loop so that you know exactly where your website stands and what steps we are exactly taking to improve performance. We provide SEO Services in Dubai, UK, Canada, and USA.